Free Music Notation Software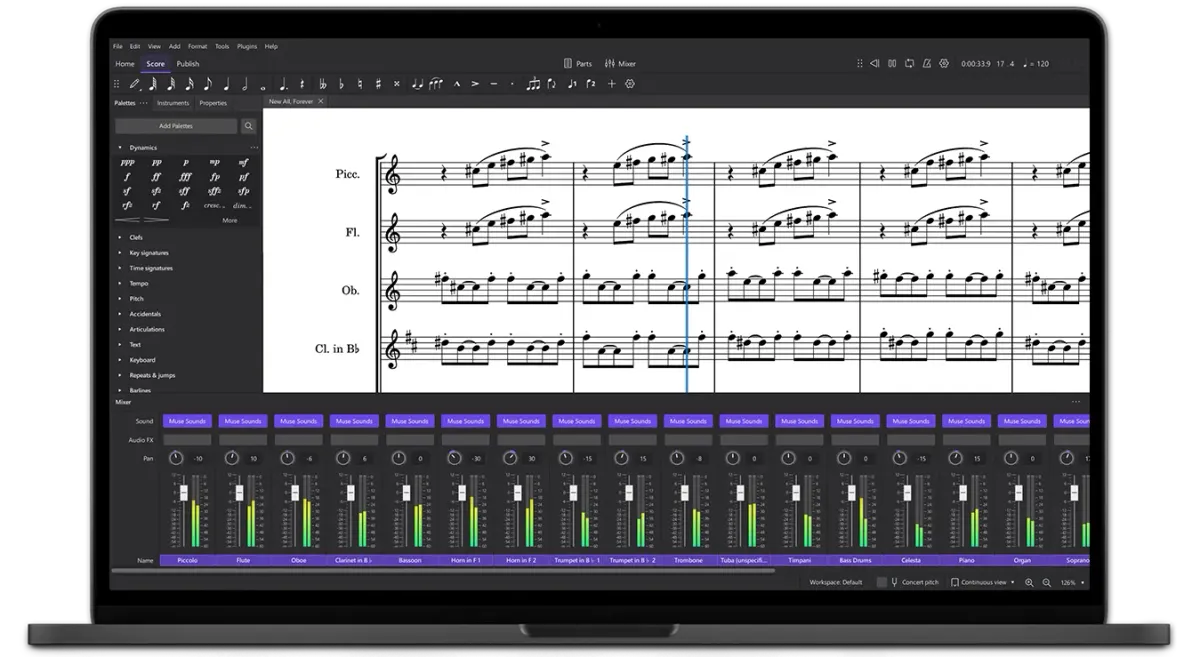 Notation software allows composers, musicians, and music students to write and edit scores and lead sheets using a computer, smartphone or tablet. However, the industry standard programs such Finale and Sibelius can be pricey for those on a budget. Luckily, there are also some great free options.
Number one on the list is MuseScore. This open source software is completely free for Windows and Mac. You can write unlimited staves and parts, add lyrics, dynamics, articulations, and more, with zero limitations. It has recently undergone a major upgrade with Version 4.0.
School music teacher? Flat.io and Noteflight Learn offer paid plans that let teachers manage private pupil accounts. Both also have free web-based versions that could be useful for simple activities or younger students. The paid versions include extra useful features like Google Classroom integration.
Mobile apps such as Notion, Sibelius First, and Dorico SE offer free iOS and Android versions of their fully-fledged desktop software. Notion's mobile app has no limits on staves and comes with basic instrument sounds. Sibelius First for Mobile allows up to 4 staves for free. Dorico SE gives you 2 for free, or 4 if you register. These are handy for writing music on the go.
Book a lesson with Ben here