TuxGuitar - Free Guitar Tab Editor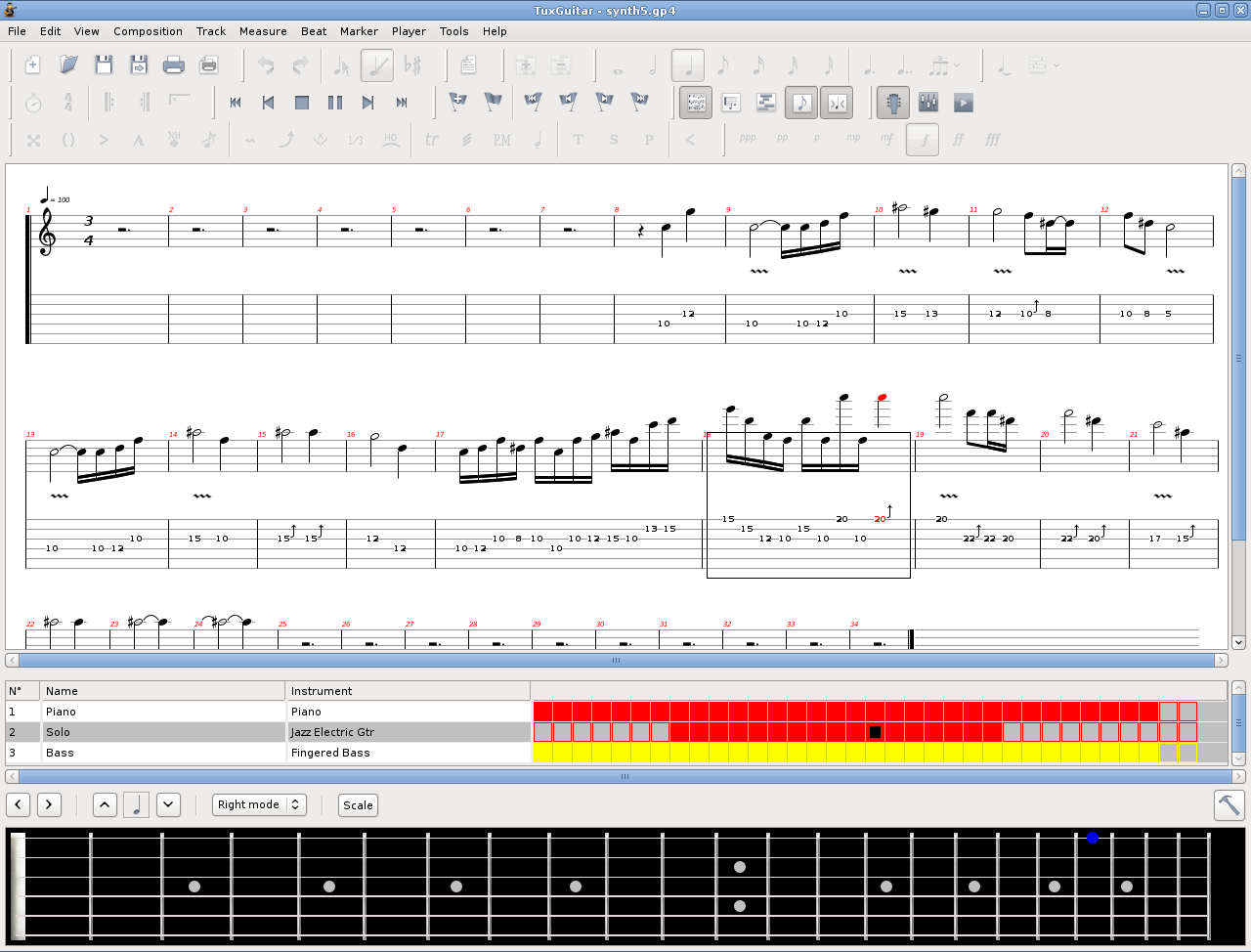 If you are a guitarist, guitar student or guitar teacher, you may be aware of the long-established software Guitar Pro which is a guitar tablature creator, editor and viewer.
While Guitar Pro has an affordable price tag, there is in fact a free open source and cross-platform option available to open, play and edit Guitar Pro files (gtp, gp3, gp4, gp5, ptb) and this is TuxGuitar.

TuxGuitar allows you to view and edit both traditional music notation and guitar tab in sequence. It also contains a wide variety of guitar effects that are absent from much non-guitar-centric notation software, like hammer-ons, pull-offs, bends and slides. You can also add chord diagrams.
It uses basic General MIDI sounds for the playback (so don't expect beautifully realistic guitar tones!) and supports other accompanying instruments such as bass and drums so you can hear the guitar part in context of a full band arrangement.
There are many Guitar Pro and Power Tab files available both free and paid online and TuxGuitar is a great way of listening to, creating and/or documenting your own Guitar tab collection.
Book a lesson with Ben here